Some days ago, it's given me the feeling that I have a box seat to the apocalypse, when I attended an Iron Maiden concert (14th of July, Wanda Metropolitan Stadium) and I saw that there were vacants seats.
But now I've regained trust and confidence in human beings, and even a little bit in technology, when I realized that if you search via Google "piece of shit", it appears Donald Trump photo.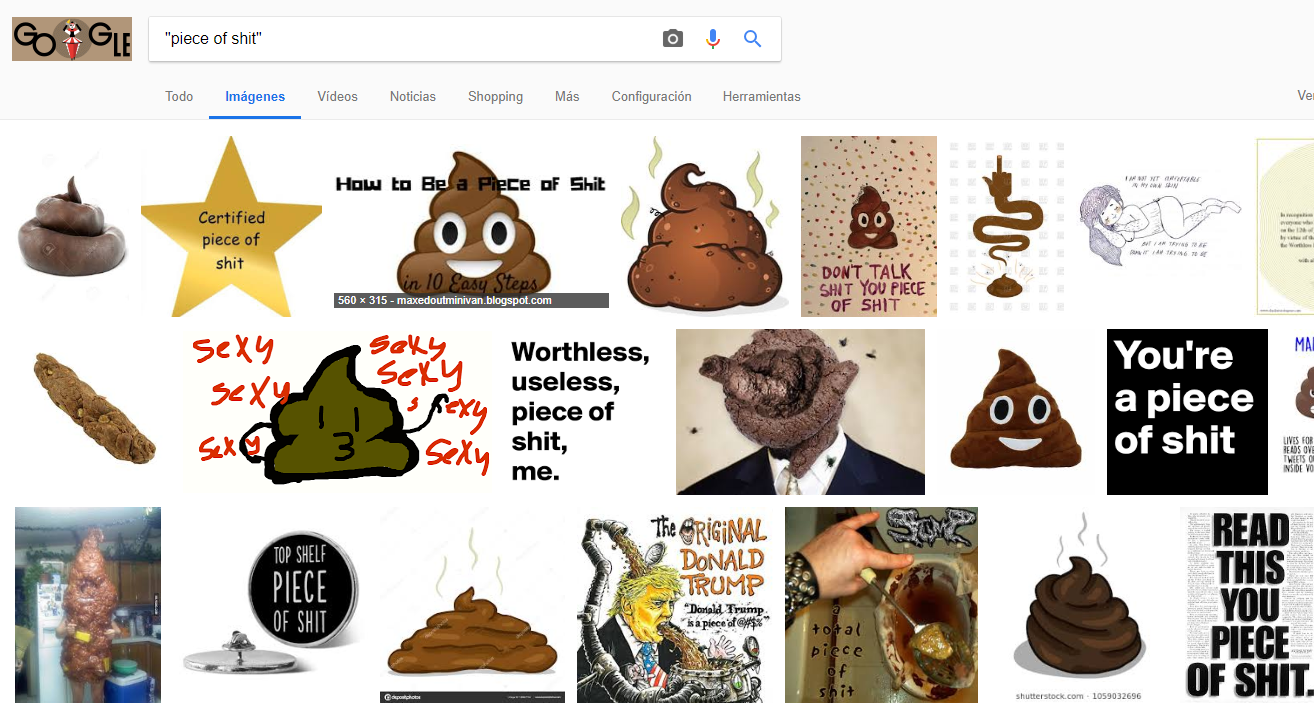 .
I don't mean to be disrespectful to him, so I limit myself to describe the facts about my search experience, without reaching any conclusion.
However, I am unable to express how delighted I am about this results, linked above all to the possibility of some mental associations that Google users can make about it. Specially after some tragically famous expressions of the mentioned guy where published in Washington Post newspaper
"why are we having all this people from shithole countries come here?"
¿In spanish? It occurs something similar, if you search for "mierda" ("shit") in this case ;-)

I hope that nobody will be offended with this post, or at least that the hilarius tone of the post will be reflected in your mood. And please remember what I always ask for: If something that I say could have many interpretations, and one of them bothers you, I was certainly intending to mean the other.
If you have felt something when reading this post, I invite you to comment it below.