We've been needing this thing for several years.
This multimeter is one of the most extended tools among novices and apprentices, due to its simplicity and its price (about 6€).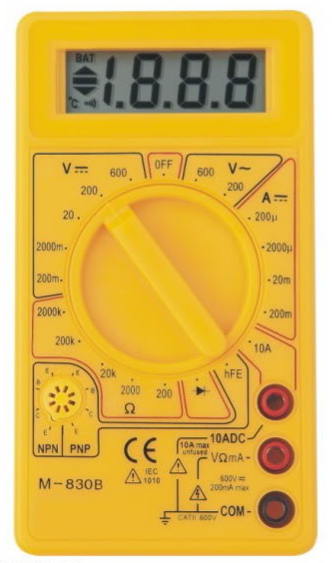 But it has a problem that bothers users: it hasn't got a leg or holder, so you are obligated to stand it onto something to help you to read the screen, and with the help of Enredinator, we have filled this gap.

We made mistakes during the proccess:

we learnt from these, and this is how we managed to make something useful with our printer: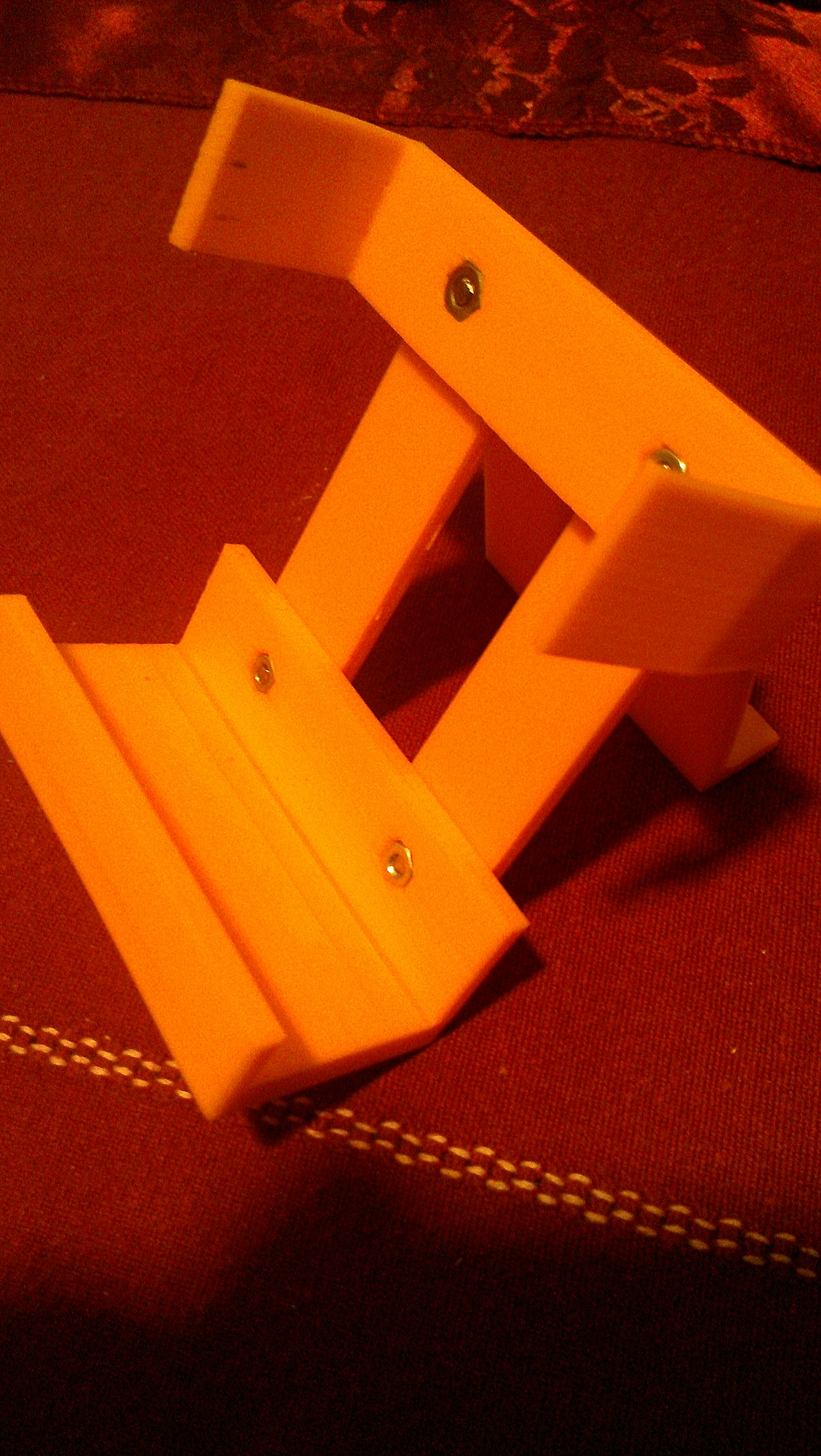 And as this entry's title says, we've shared the result in Thingiverse, for community enjoyment.
Brousing our repository, you can find the original source file (under 'src' folfer). It's called multimeterHolder.FCStd (FreeCAD format).
---
Would you like to print it for yourself? Have you got a different model, and would you like to try your own? If so, or you're interested in receiving more information, please post them in the comments so we can write about it!
And as always, if you've liked this post, you can Tweet it. Thank you.
---
– Puedes leer la VERSION EN ESPAÑOL de este post aquí –